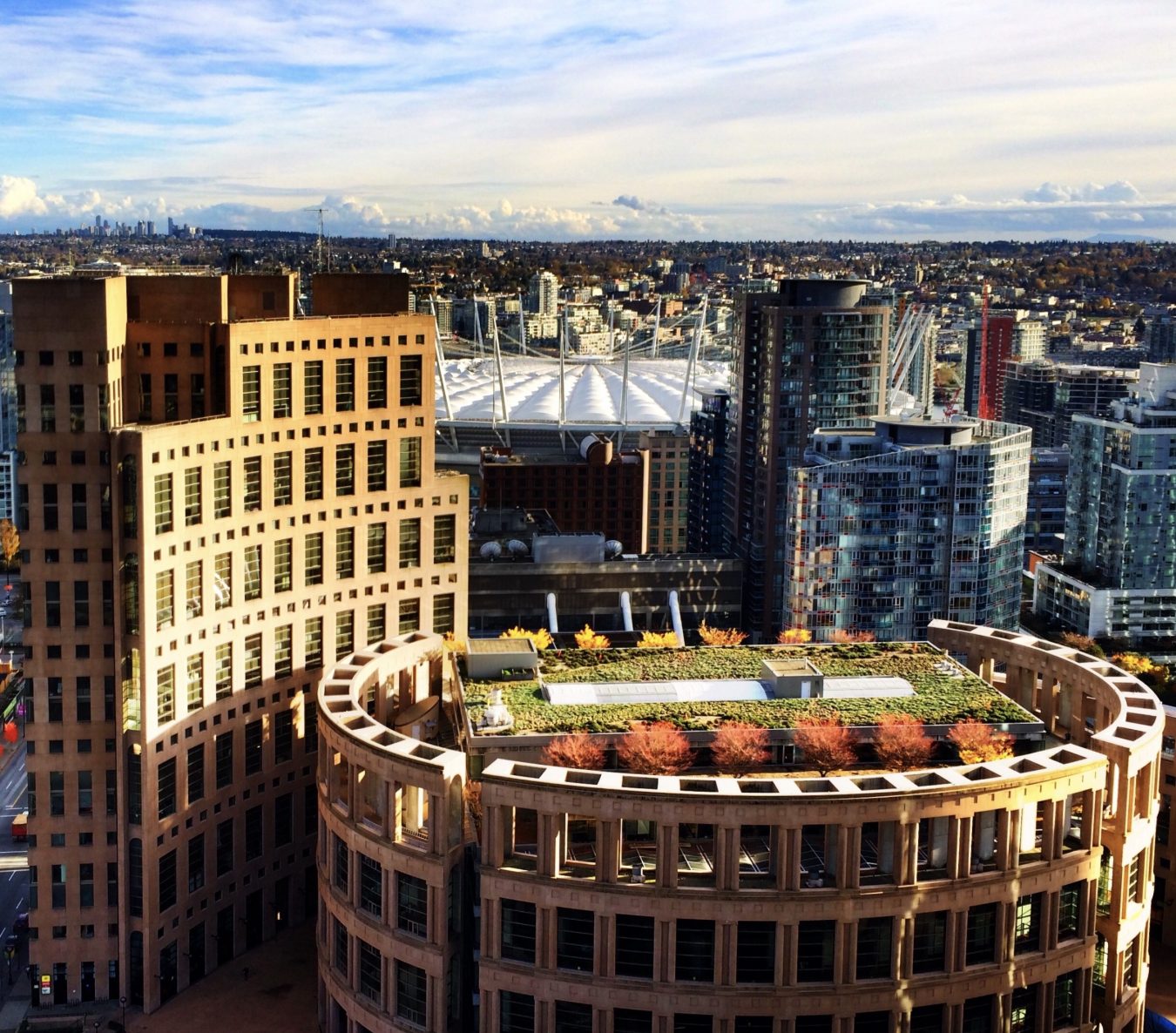 The Vancouver Public Library central branch's new rooftop garden has been a very long time coming.
Twenty-three years, to be exact. When the 42,000-square-foot, $16.8-million renovation project was opened to the public at the end of September 2018, it was the realization of an architectural vision that dates back to the building's launch in 1995 as a place in the heart of the city for Vancouverites to gather and create.
"We wanted to make Vancouver a more engaged and connected city," explains chief librarian Christina de Castell. "The Vancouver Foundation recently did a series of surveys and found that people are really looking for spaces to come together. They're experiencing more loneliness. We're seeing more families coming into the centre of Vancouver, and we know that there's a real need for community spaces. That's what we were thinking of here, and that's one of the reasons for having the rooftop garden: to give people somewhere to escape and connect in the middle of the city."
The project, which took four years to plan and roughly two to complete, brought back the team who designed the original library building and its (closed to the public) green roof: renowned Canadian architect Moshe Safdie and landscape designer Cornelia Oberlander (who, even in her late nineties, is still going strong). The garden and its connected terraces add approximately 8,000 square-feet of new space and have retained the original green roof's Japanese maple trees, while adding a few arbutus ones for good measure. Other foliage includes lavender and honeysuckle, and seating is provided via benches made from Brazilian walnut: a wood known for its resistance to rot (essential in rainy Vancouver). While having a publicly-accessible rooftop was part of the initial Library Square concept dating back to the 1990s, the scope of the project and cost overruns prevented the plan from making it to the design stage. Instead, levels eight and nine of the library were leased to the provincial government for 20 years, and when that lease expired in 2015, the facility decided it was time to revisit the original plans.