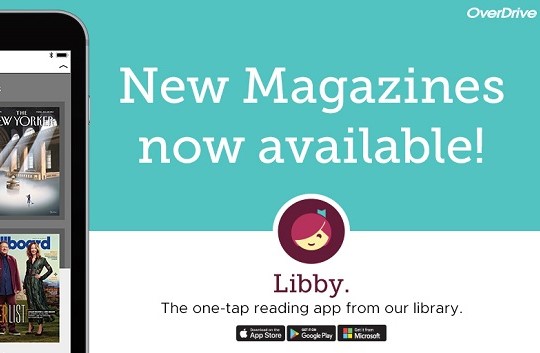 The Library's collection of digital magazines, along with select audiobooks and eBooks are now hosted on Overdrive. Customers can access this collection on a computer or through the Libby app on any smart device, simply by logging in with their Coquitlam Public Library card and PIN.
On a computer, open a browser and visit the Library's collection at coqlibrary.overdrive.com.
On a smart device, download the Libby app through the App Store for Apple devices or through the Play Store for Android devices. Open the app, search for Coquitlam Public Library and login to get started.
Please note that the Library's main eBooks and audiobooks collection is still available through CloudLibrary and will not be migrating to OverDrive. Access the CloudLibrary collection here.
Need assistance? Check out the video tutorials or Libby's online help guide. For additional assistance or to book a one-on-one help session, email our Ask the Library Team.